Deck the Halls Christmas Tree
Promotions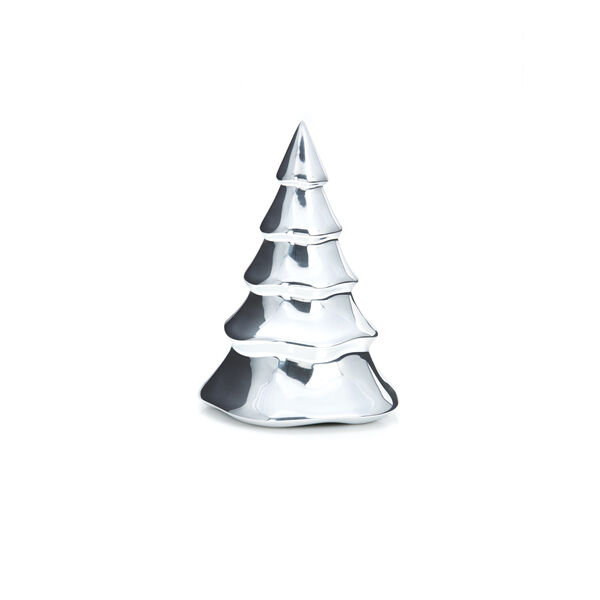 You Might Also Like
MT0878
MT0886
MT0943
Details
https://www.nambe.com/shop-decor/MT0594.html
Description
A pristine Christmas classic! Exclusive to Nambé, the Deck the Halls Christmas Tree features gleaming boughs sculpted of smooth, outflowing planes that end in softly undulating lines. This is an inspired interpretation of the iconic holiday symbol. Surround it with ribbon, beads, and fabric for a seasonal centerpiece, or for a more contemporary look, go minimalist and display it solo on your table or mantel.
Made of Nambé Alloy
10" H x 7" D
Hand wash; dry immediately
Designed by Wei Young
This item is exclusive to Nambé
Specifications

Designer:

Wei Young

Year Designed:

2013

Decor Style:

Modern

Oven Safe:

no

Dishwasher Safe:

no

Online Engraving:

no

Gift Type:

Christmas

Limited Edition:

no

Online Exclusive:

no

About The Designer

Wei Young's design work for Nambe can be characterized by his refined sense of form, fluidity and functionality. He is an award winning designer based in New York City and a graduate of the Rhode Island School of Design. His designs and creations offer innovative solutions that strive for visual beauty and enhanced user experience.
You Might Also Like
MT0878
MT0886
MT0943