Cross Ornament
Promotions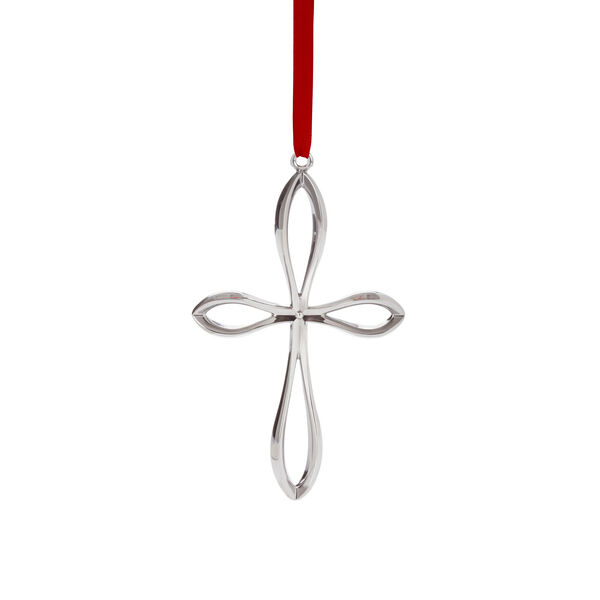 You Might Also Like
MT0702
MT0879
Details
https://www.nambe.com/shop-decor/MT0806.html
Description
Expressive, elegant lines and beautiful proportions make the Classic Cross Ornament a cherished holiday find. This ornament dresses up a tree or tabletop display and presents a bright reminder of what the holidays are all about. A simple red ribbon adds a festive note of Christmas cheer. This keepsake ornament makes a meaningful holiday party favor or hostess gift.
Material: Silver Plate
3.25" W x 5" H
Wipe clean with dry cloth
Designed by Maureen McTamney
Specifications

Designer:

Maureen McTamney

Decor Style:

Modern

Oven Safe:

no

Dishwasher Safe:

no

Online Engraving:

no

Gift Type:

Christmas

Limited Edition:

no

Online Exclusive:

Yes

About The Designer

Maureen is an avid dreamer and eternal optimist who delights in seeking out and finding beauty in all its forms. With over 10 years of experience in the product design field, she has worked with many high-end designers to create tabletop and decor items for the home. She has found a sanctuary for her creative spirit with Nambé, where design and function live together in perfect balance.

Maureen is a graduate of the Tyler School of Art and owns a product design firm in Center City Philadelphia. When Maureen is not designing, running a business, or working with special needs children, you can usually find her wandering about in search of inspiration to feed her latest artistic endeavor.
You Might Also Like
MT0702
MT0879