Nambé and New Mexico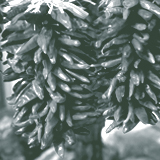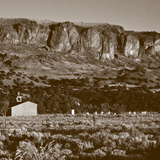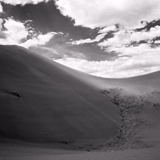 When Nambé was established in 1951, it was named after an ancient village not far from Santa Fe. The word "Nambé" (pronounced na:m'bei), comes from the Native American Tewa tradition, meaning "People of the round earth." The native people have described Nambé as being "born of the earth and the fertile imagination."
Today, Nambé is a company recognized worldwide for its award-winning designs and admired for its dedication to both artistic integrity and everyday functionality. Since the early '70s, gifts of Nambé have been given by our governors and statesmen as symbols of New Mexico's heritage. Nambé is still selected by the U.S. Department of State as gifts for foreign dignitaries and heads of state.
Nambé company-owned stores are destinations for anyone visiting the state of New Mexico. Come to any one of our locations--either of our two stores in Santa Fe or our outlets in Taos and Old Mesilla, just south of Las Cruces--to view Nambé designs in person. Each of our Santa Fe stores offers the complete range of current Nambé products; if your timing is right, you may find select seconds, overstocks, or discontinued products at special prices.
So many things about Nambé have become and integral part of celebration and tradition here in New Mexico. It is by honoring Nambé's heritage and keeping an eye on the future that our name has become synonymous with that of our birthplace.