Tableware, Glassware, & Home Accessories | Nambé
SERVEWARE
Bring style and function to the table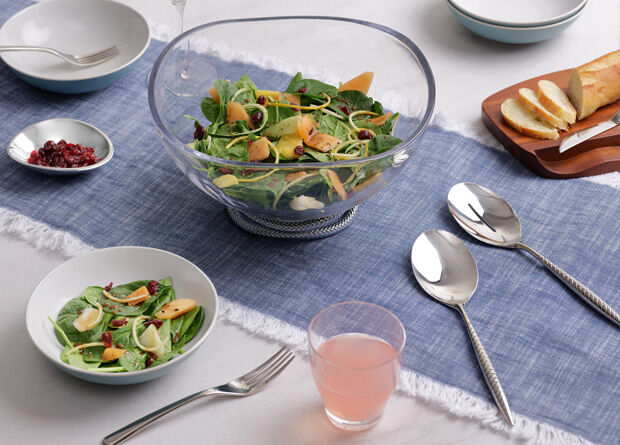 Braid Glass Salad Bowl w/ Servers
The versatile Braid Glass Salad Bowl with Servers takes everyday elegance a step further.
Shop ALL Salad Bowls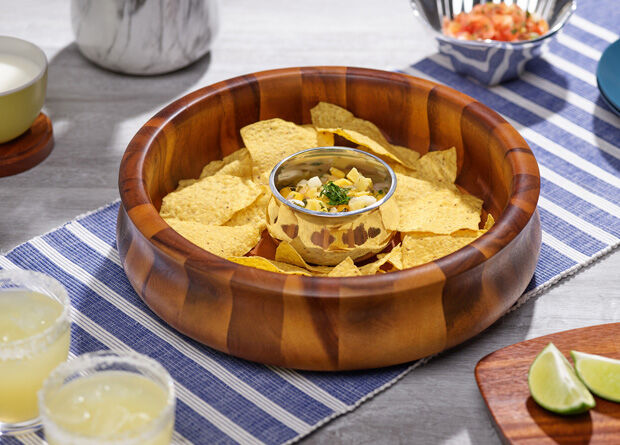 Nara Chip & Dip
The Nara Chip & Dip's curved shape and flared opening complements any table décor, and the Alloy dip bowl can be heated or chilled prior to serving.
Shop ALL Chip & Dips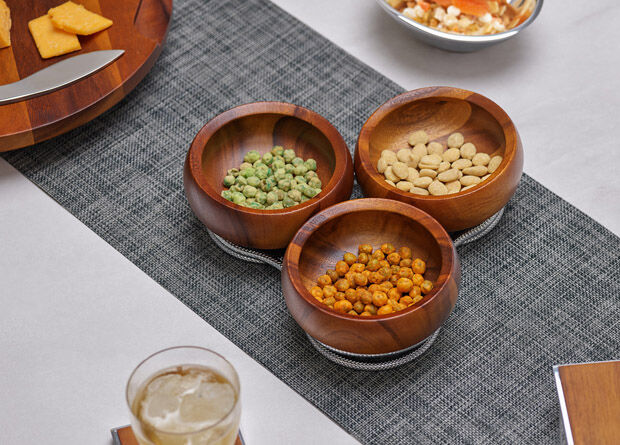 Braid Condiment Server
The Braid Condiment Server features a braid detail arranged in a series of coils to form a base for a trio of wood bowls.
Shop All Condiment & Nut
We Think You'll Love These
Treat yourself. Treat a friend. Treat a loved one.
Best sellers
A modern sensibility. Exceptionally crafted.