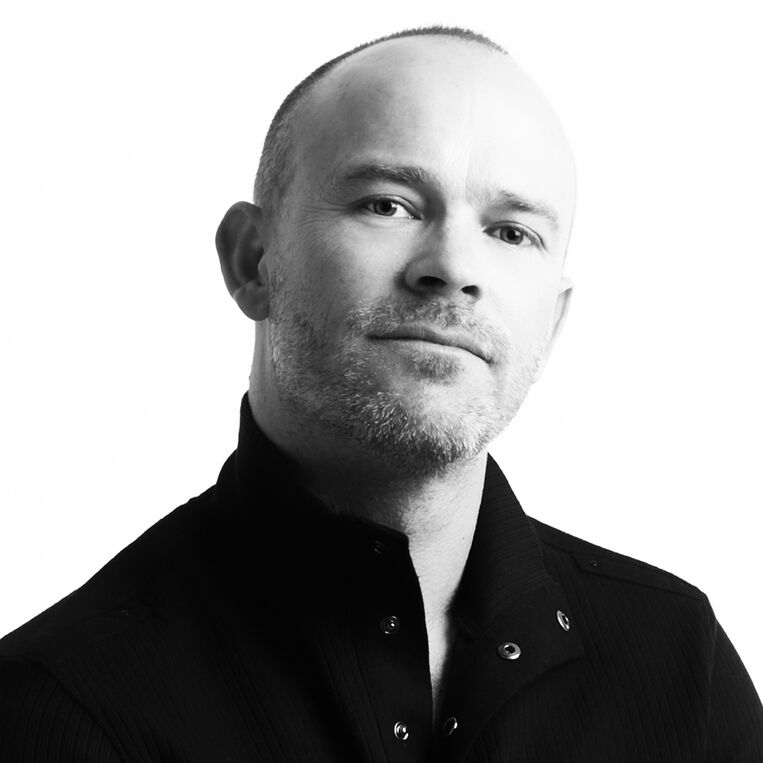 Aaron Johnson's design studio is dedicated to the simple mission of creating beautiful objects for the home. As a third-generation New Mexican, Johnson has always drawn inspiration from the stark beauty of the canyonlands, mountains and deserts of the Southwest.
Educated at the University of New Mexico and Arizona State University, Johnson holds a degree in architecture and a graduate degree in industrial design. In his career as an industrial designer he has applied his simple, elegant sense of style to award-winning projects in many fields. These include furniture, lighting, ceiling fans, trade shows, exhibits and tabletop products.
Johnson's work is in the permanent collections of The Chicago Athenaeum and other museums of art and design. He has won a number of design awards including The Chicago Athenaeum's 2000 and 2001 Good Design awards and platinum ADEX awards in 1999 and 2000.
Shop This Designer