Illume Menorah
Promotions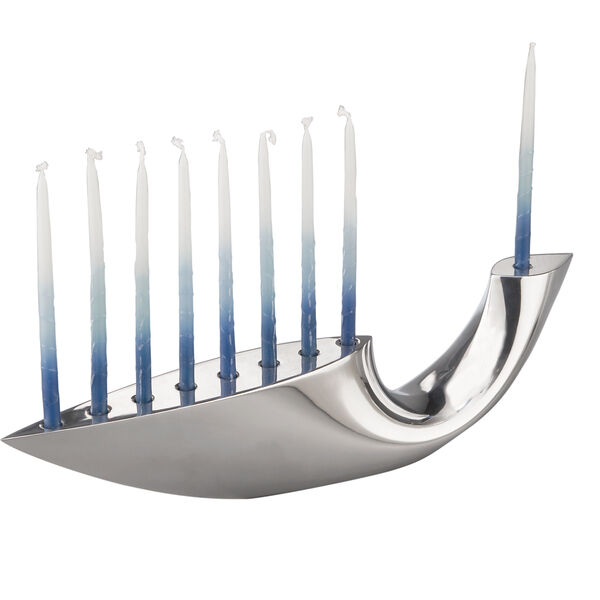 Details
https://www.nambe.com/shop-gift-center-hanukkah/MT0058.html
Description
Brighten the season and keep faith with tradition while making a festive contemporary statement. This menorah will make a lovely Hanukkah or wedding gift that families will enjoy year after year. Designed by Todd Myers, the piece is heirloom-durable, suitable for passing down from generation to generation.
Made of Nambé Alloy
14 inches long x 6 inches high
Designed by Todd Myers
Specifications

Designer:

Todd Myers

Year Designed:

2009

Oven Safe:

no

Dishwasher Safe:

no

Online Engraving:

no

Gift Type:

Hanukkah

Limited Edition:

no

Material Type:

Nambé Alloy

Online Exclusive:

no

Care & Use:

Alloy

About The Designer

Todd Myers served as Director of Design at Nambé from 2005 to 2008, working with our esteemed designers to create new works of beauty and function, as well as developing his own award-winning product for the Nambé brand. Myers' background is design, holding a degree in industrial design from the University of Cincinnati.

A sculptor at heart, Myers is consumed with form, and his designs are definitely "hands-on." Myers approaches design through an intense immersion on how an object should speak to the observer and user through form, materiality, and functionality.