Tilt Wine Coaster
Promotions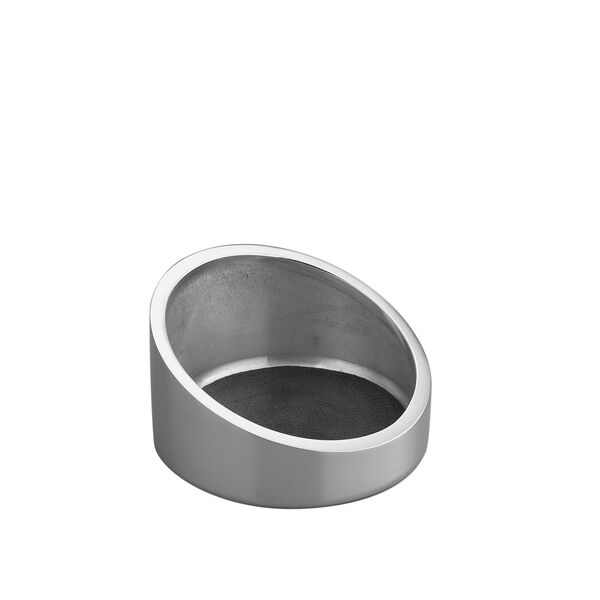 You Might Also Like
6243
6190
Details
https://www.nambe.com/shop-glassware-bar-bar_accessories/6290.html
Description
The Tilt Wine Coaster is ideal for catching drips and condensation from a chilled bottle of wine. Its angled rim creates a playful design, and the metal's excellent thermal properties allow the coaster to be placed in the freezer before use.
Made of Nambé Alloy
4.5" D x 2.5" H
Hand wash; dry immediately
Designed by Nambé
Expected Ship Date: June 7, 2017
Specifications

Designer:

Nambé

Year Designed:

2002

Collections:

Tilt

Oven Safe:

no

Dishwasher Safe:

no

Online Engraving:

no

Limited Edition:

no

Material Type:

Nambé Alloy

Online Exclusive:

no

Care & Use:

Alloy

About The Designer

Nambé's passion for exceptional design began in 1951, and was inspired by the discovery of our proprietary alloy material. Since then, Nambé's has been combining fine materials with hand craftsmanship and design from the world's most esteemed designers. Each Nambé piece must possess timeless beauty, artistic integrity, uncompromising quality, and function beyond compare. Nambé is a family-owned company recognized worldwide for its award-winning designs, and admired for its dedication to both artistic integrity and everyday functionality.

Nambé transcends trends and generations with mid-century modern design tailored to today's consumer. We enhance lives with product that emotionally connects, quality that inspires, and a brand that shares in the lifestyle aspirations of our customer, whether formal or casual.

Nambé is art designed for everyday living.
You Might Also Like
6243
6190