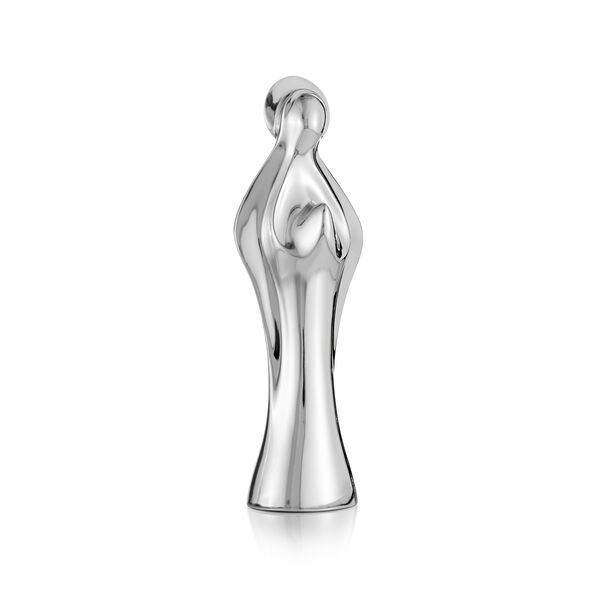 You Might Also Like
MT0879
MT0774
Details
https://www.nambe.com/shop-occasions-christmas/MT0764.html
Description
An instant family treasure sure to be passed down through generations, this sculptural piece captures the Madonna in silent, prayerful repose. It's a simple, beautiful gesture that goes straight to the heart of what the Christmas season is all about.
Nambé Alloy
2.5"W x 9"H
Wipe clean with dry cloth
Designed by Alvaro Uribe
Specifications

Designer:

Alvaro Uribe

Year Designed:

2015

Oven Safe:

no

Dishwasher Safe:

no

Online Engraving:

no

Limited Edition:

no

Online Exclusive:

no

About The Designer

Alvaro Uribe is an award winning Industrial designer, founder of Alvaro Uribe Design a New York based design studio dedicated to discovering new forms, functions, materials and values for products.

Originally from Colombia, Uribe moved to New York where he earned his Bachelor Degree in Industrial Design from Pratt Institute. In 2012 he founded Alvaro Uribe Design, with Nambé as one if his first clients. His work has been exhibited in the Museum of Modern Art in San Francisco,and his Ridge Coffee Pod Carousel for Nambé received both a Red Dot Award and a Good Design Award.

Uribe lives and works in Brooklyn, New York and serves as an Adjunct Professor at Pratt Institute.
You Might Also Like
MT0879
MT0774