Pebble Handled Tray - 14"
Promotions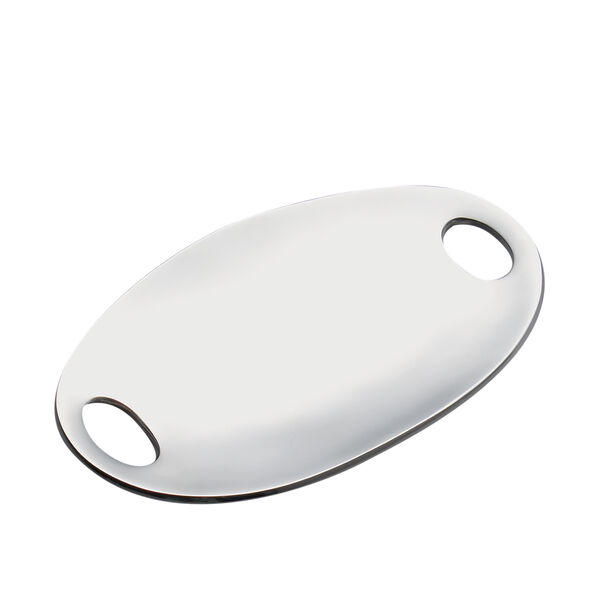 You Might Also Like
MT0587
MT0253
Details
https://www.nambe.com/shop-serveware-trays/MT0589.html
Description
The sleek rounded shape of the Pebble Handled Tray make it a timeless addition to your collection. And with built in handles, carrying from prep-station to the dining table is a breeze.
Made of Nambé Alloy
14" L x 8" W
Hand wash; dry immediately
Designed by Steve Cozzolino
Specifications

Designer:

Steve Cozzolino

Year Designed:

2011

Oven Safe:

Yes

Dishwasher Safe:

no

Online Engraving:

Yes

Limited Edition:

no

Material Type:

Nambé Alloy

Online Exclusive:

no

About The Designer

In fulfilling the Nambé dedication to great design we have assembled an award winning team of designers.

Based in New York City, the focus of Cozzolino Studio is the fusion of art and science-the synergy of form and function, poetry and technology, appearance and performance. To coalesce beauty with technology, to achieve a sensibility and innovation that is empathetic to the consumer and, above all, elevates our lives on a daily basis.

The beauty of his design work is creating memorable experiences that engage the senses through fluid and sensual form, treating everyday objects as unique sculptural art and fashion for the table top.

Steve Cozzolino earned a Bachelor of Fine Arts in Industrial Design from the University of Notre Dame and established Cozzolino Studio in 2006. Steve has been published in Fortune Magazine's "Top 25 Products of the Year" in 2003, ID Magazine, won ID Magazine's "Design Distinction", the "Good Design" Award, Appliance Magazine's "Best of", and has received numerous design patents.
You Might Also Like
MT0587
MT0253